Girard-Perregaux Constant Escapement L.M. Wins The Aiguille d'Or At The Grand Prix D'Horlogerie de Genève
Girard-Perregaux Constant Escapement L.M. Wins The Aiguille d'Or At The Grand Prix D'Horlogerie de Genève
Swiss manufacturer Girard-Perregaux received the "Aiguille d'Or" award, the most coveted distinction in the watch industry, at the "Geneva Watchmaking Grand Prix" for its ground-breaking Constant Escapement L.M. timepiece.
"This award acknowledges the innovative capacity and technical mastery of Girard-Perregaux," commented Michele Sofisti (CEO of the Sowind Group). "The Constant Escapement L.M. is the embodiment of our vision of watchmaking, which is an art in movement. It pays homage to our history, marked by the creativity that has been the hallmark of Girard-Perregaux since 1791."
A genuine technical feat that impressed connoisseurs when presented at Baselworld 2013, the Constant Escapement L.M. is the product of several years of research and development. Its concept is a response to the relentless and legendary quest of mechanical watchmaking: constant force.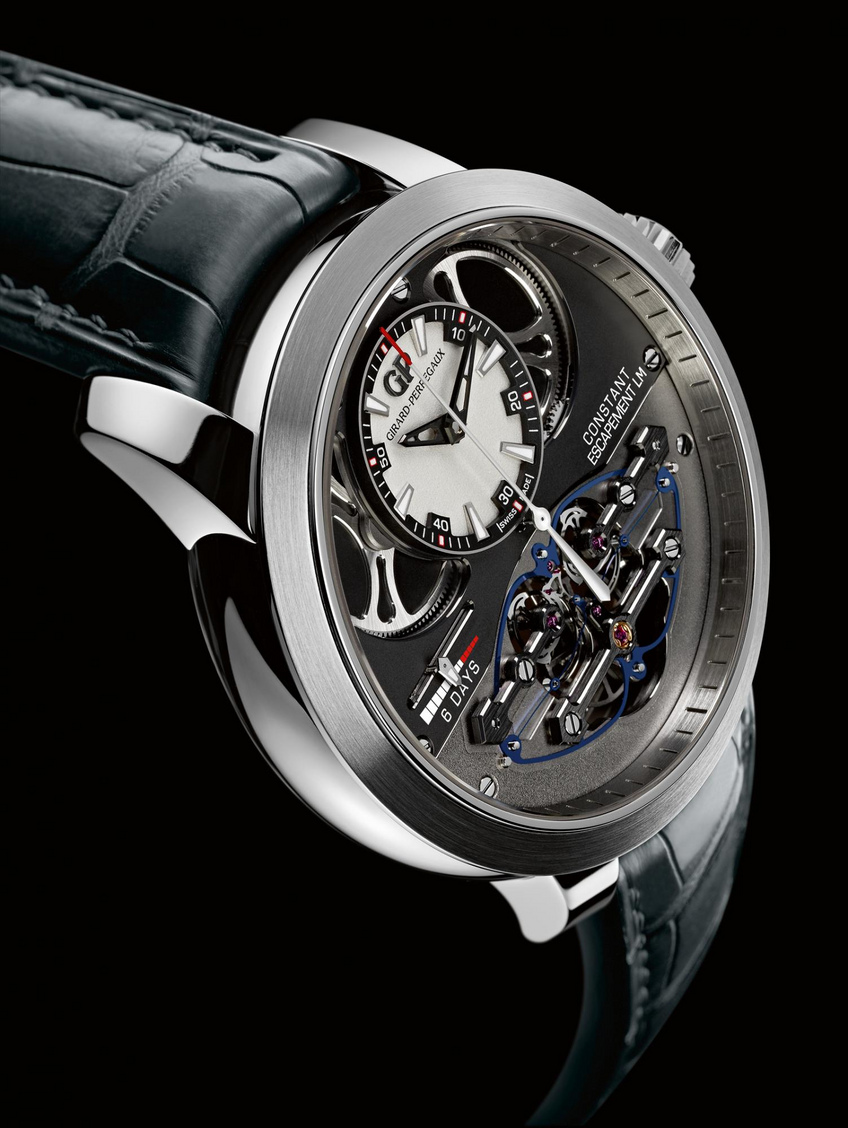 Girard-Perregaux Constant Escapement L.M.
This piece marks a revolution in the world of chronometry with a completely groundbreaking architecture and escapement design. Its construction incorporates cutting-edge materials and technology, particularly the use of a 14 micron silicone blade, a strategic element six times thinner than a single human hair.
Respect of traditions and cutting-edge mechanic, it's in those terms that the current events at BaselWorld 2013 of Girard-Perregaux define themselves....
The history of watchmaking, like that of car-manufacturing or computer software, is a long succession of novel and revolutionary inventions, some of which...